Unlock Your Creativity
One of the most desirable qualities in today's business world is creativity. Unfortunately in today's world for a variety of reasons creativity is not as common as we would like to believe. What about getting to the heart or should I say "core" of creativity? Is there a way we can tap into that reservoir of creativity that we all have, but we just don't know how to get there?
Well in this episode of
A New Direction
Dr. Ronald Alexander
helps you and I tap into our creativity lies deep within us that we have a difficulty tapping into. Let's be honest creativity is what great success, invention and innovation is built on, and who doesn't want some of that? Join us right here and get your creativity juices flowing!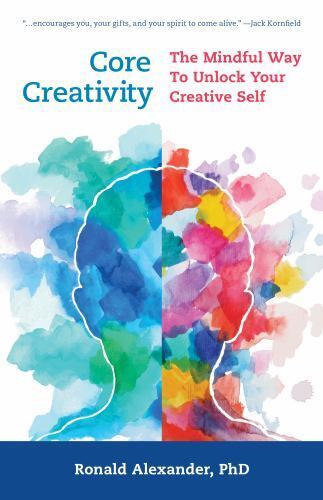 In this episode
Dr. Alexander
deals with the myths of creativity. More than likely you have heard of the many myths of creativity.  Like the creative person who looks like they are doing nothing and are hence lazy. 
Dr. Alexander
helps us understand that the naysayers are completely mistaken.
Maybe you have heard of the myth that creatives are depressed or mentally unstable.
What about the myth that our creativity reduces with age.  Well nothing could be further from the truth.
Dr. Alexander's book Core Creativity: The Mindful Way to Unlock Your Creative Self is an insightful read that helps us understand that we all have creativity.  How we tap into it is what holds us back.  So much of our lack of creativity starts with our mindsets, such as Growth vs. Fixed, Open vs. Closed, and Promotion vs. prevention.  Core Creativity also digs into how our loss and trauma can create blocks in our creativity that can cause us to not be as creative as we could be.
One of the most interesting ideas that Dr. Alexander shares with us, it the idea that if we want to be more creative that we need to slow down.  We need to move on from our past, say good-bye to loss, and hello to opportunities that are in front of us.  Always keeping in mind that we need to focus on the solutions…not the problem.
Finally Dr. Alexander analyzes the habits of highly creative individuals.  Starting with reframing the way we look at mistakes.  Because in reality they are really not mistakes, but as the movie industry describes that are "missed takes" and we get to have a "do over".  He also looks at the role perseverance and patience plays in our creativity.  A powerful book and a powerful show!
Please reach out and tell our sponsors you heard them on A New Direction!
From everyday aches and pains to elite athletes EPIC Physical Therapy has the latest cutting edge equipment, certified staff with cutting edge treatments to help you get back to doing the very things you desire to do.  They are my physical therapists and I highly recommend them!  If you really want EPIC relief, EPIC recovery, and EPIC results do you and your body a favor and check out the professionals at EPIC Physical Therapy.  www.EPICpt.com
Linda Craft Team, Realtors have been a partner since the very beginning.  They are the life transition professionals and for more than 38 years they have built a reputation in the world wide real estate community as the real estate people with "Legendary Customer Service".  They understand that a home is made not of bricks, sticks and mortar, but of people who move and transition in life and create memories that are personal and last a lifetime.  Are you ready for your next life transtion?  Whether you are selling or buying click on over to www.LindaCraft.com