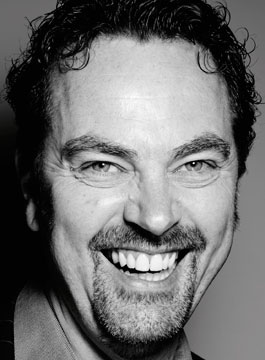 We place a great amount of stock in what people say, but perhaps we have that wrong.  We more than likely should pay closer to the body language of the person because that may be more of a give away of what that person is thinking.  Most of us are fascinated with body language when it comes to deception and lying.  Most of us also believe we can detect lying accurately in others say with their body, but the truth is you are only about 50% right.  True experts are 90% accurate.  But body language is important for business.   For example can you determine if someone is really interested in the job when you are conducting the interview.  How about when you are selling, can you read the body language of a potential customer that they are giving you signals  that you have lost them, and they no longer are interested in doing business with you.  Could you change your body language to win them back?  Thankfully Body Language expert Martin Brooks  joins us on this episode of A New Direction to help you not only become a better at reading others body language, but changing your body language to improve your relationships.
Martin Brooks has a 50 cards in a deck with a booklet entitled "Body Language Decoder".  The booklet and the cards are an insightful look on how to help you notice body signals where people are convicted, making a powerplay, nervousness, deception, interested, disinterested and more!  This is one of those fantastica and fun reads that you will want to have as a reference.  The fact is the more we can learn about body language the better we will be at it.  The "Body Language Decoder" is fun, interesting, educational, and will be help for you in your personal life and business.
Please Thank our sponsors of A New Direction by reaching out to them and saying thank you and using their services.
EPIC Physical Therapy the facility with the most cutting edge equipment and the certified staff to help you recover from an injury or surgery, work with professional and amateur athletes, or just those of us who want to move and feel better.  When you want EPIC relief, EPIC recovery, and EPIC results then start with EPIC Physical Therapy by going to www.EPICpt.com
Linda Craft & Team, Realtors when you are looking to sell your home or buy a new home start with what their clients refer to as "the legends of customer service".  Whether you are in the Greater Raleigh Research Triangle Park area of North Carolina or any where in the world they can help you with your home dreams.  Contact our friends Linda Craft & Team at www.LindaCraft.com