Podcast: Play in new window | Download (Duration: 57:50 — 44.3MB)
Subscribe: Google Podcasts | Spotify | Pandora | iHeartRadio | Stitcher | Email | TuneIn | Deezer | RSS | More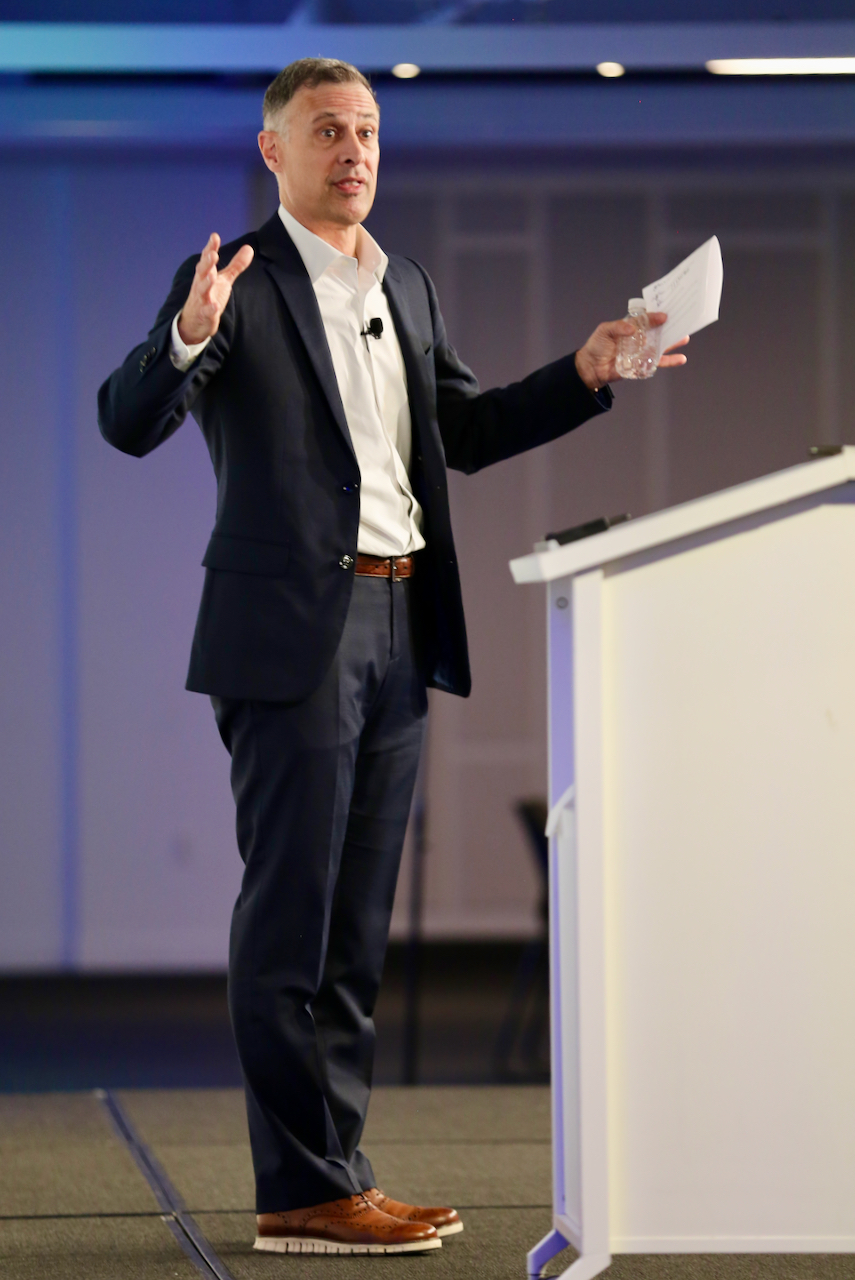 Most of us use Amazon.com services.  It is estimated that 65% of the U.S. population uses Amazon at least once a month.  The leadership of Amazon fell on Jeff Bezos and he led and created something that most people use and even if they don't use it, we all are aware of it's success.  What does it take to lead and be a leader at Amazon?  Well this week's guest on A New Direction is  John Rossman who was a Director for Amazon.com and he reveals 14 leadership principles  that were ingrained into him during his time there.
John Rossman's book "The Amazon Way: Amazon's 14 Leadership Principles" is a candid and insightful look at the leadership of Jeff Bezos and the way leadership was demonstrated and exemplified.  These 14 leadership principles or as John calls them LP's are so dependent on each other that it is really not possible to separate them.  They are all equally important and they are congruent with each other.  Please download John Rossman's free Amazon Way Leadership Poster by going to www.the-amazon-way.com And get his book "The Amazon Way" it is not a long read but it is a power packed read that you will truly enjoy.
Please reaching out and thank these sponsors for their financial support of A New Direction!
EPIC Physical Therapy I love these people and I love this place!  They have the certified staff that customizes a treatment program based on your individual needs and goals.  They also have some of the most cutting edge equipment as part of your treatment program to help you get back to the way you want to be, whether that be from injury or professional athlete, if you want EPIC Relief, EPIC Recovery, and EPIC Results just click on over to www.EPICpt.com
Linda Craft & Team, Realtors, their clients call them the "legends of customer service" the fact is for 35 years they have been at the top of the real estate game…that just makes them legendary.  What is more they are still going strong!  Linda Craft and their team understand the importance of the personal relationship and the need for a digital presence.  So if you want the best of both worlds contact the personal, professional, 21st century real estate professionals at www.LindaCraft.com