So often getting started is easier than finishing.  And then there are times when we get stuck because we started to many things or cannot get them out of our head.  We all have said something to the effect of…"I have all these ideas in my head, but I can't get them out" or "I have so many things I want to do, but I just don't seem to have the time to do them", or "I am overwhelmed at all the things I have to do, I have no idea how I am going to do them".  Everyone of these statements have one thing in common: We are frustrated and they are not done.  We sit and talk about them, but they just hang out there forever, and then before long, because time moves faster than we think, we never get to them, and they either go away, or they become someone else's issue, because we left a project partially finished that now someone has to clean up our mess.  Is there an answer or should you stay frustrated?
Good news friends!  There is an answer!  And this week on A New Direction (AND) author Charlie Gilkey  (www.productiveflourishing.com)shares with us a small part of his outstanding, practical, motivational, no holds barred, book START FINISHING: How to Go from Idea to Done.  In this episode of AND we uncover the difference between ideas and projects, what keeps us from getting them done how to make SMART goals (yes SMART is an acronym), why have your Success Pack of people is important to completion, and how 15 minutes of distraction can throw an entire year off track.  You are going to really enjoy the insights from Charlie and his book…and then you will begin to START FINISHING!  Enjoy.
We are so proud to welcome a new sponsor to the show.  EPIC Physical Therapy is now our lead sponsor.  EPIC PT located in North Carolina works with your aches and pains, to getting in better shape, to serious injury, from the Professional Athlete to the recreational gym person.  They have cutting edge equipment, and with 75 years of combined experience cutting edge therapeutic techniques.  I use them, and they keep me healthy, get back to working out and living the life I desire to live….heck dare I say it…they make me EPIC!  Please check them out at www.EPICpt.com and LIKE their FACEBOOK Page.
And…
Linda Craft and Team, Realtors, no matter where you live and where you are at in the home selling and buying process they can help you find the right expert to help you with your needs.  And if you live locally in the Raleigh, Durham, Chapel Hill, Research Triangle Park area you can stop in personally and learn first hand why they have "Legendary Customer Service".  You can learn more by going to www.LindaCraft.com
Don't forget!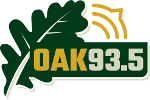 You can listen to replays of A New Direction on the Oak 93.5 Thursdays at 4 pm EDT and Sundays at 10 am EDT.  Oh and you can even stream it by listening to their online live stream go to The OAK Livestream.