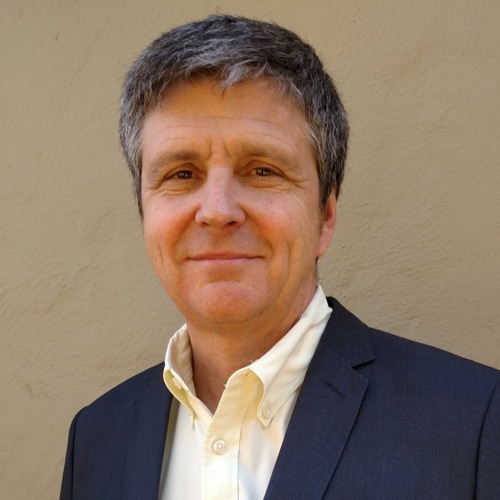 There is so much written on company and corporate culture that it would be impossible to read it all in a life time.  Most of what is written can be classified as "pop culture".  We often get clever sayings like, "culture eats strategy for breakfast".   But does it really?  To start with what is culture when it comes to a company?  Do we really understand it?  We assume that we control it, but do we really?  Is it made up of values?  Who's values?  Is it employee well being?  What does that mean?  Can we measure it's effect on business?  Can we change it?  How?
With all that has been written the truth is we have more questions than answers.  What is more  the whole field of culture lacks one important dynamic…an empirical scientific approach.  That is why in this episode of A New Direction Cognitive Anthropologist Dr. David G. White enlightens us with his scientific insights about what culture really is and how it can be affected as well as the limitations.
Dr White's book  Disrupting Corporate Culture  is more of an academic book.  It is not a lay person's read, but none-the-less it is an important read when it comes to understanding what culture is.  Dr. White in this episode helps us break down the jargon, move from the academic view and helps us get a perspective of how we are thinking about culture in the wrong way, dispels the myths and gives us insight into how are brains create culture.    So forget what you thought you knew about company culture, because the science of Disrupting Corporate Culture is about open your eyes as to what it really is and the difficulties in changing it.
EPIC Physical Therapy has been sponsoring A New Direction for quite some time.  They are truly the "go to" physical therapists.  With their certified staff and state of the art equipment and technology whether you just want to move and feel better, are recovering from an injury, or are an athlete who wants to be performing at the top of your game, EPIC Physical Therapy is the place to start.  When you are ready for EPIC Relief, EPIC Recovery, and EPIC Results then head on over to the certified professionals at EPIC Physical Therapy  www.EPICpt.com
Linda Craft & Team, Realtors for 35 years their clients say they are have "legendary" customer service.  The reason they say that is because Linda Craft has built her business one relationship at a time, because she understood that the home purchase is more than likely the single highest purchase you will make in your life time, but more than that she knows that the memories that are made in your home no one can put a price on.  Linda Craft & Team have helped thousands of clients achieve their dream, and they would love to help you too.  Just click on