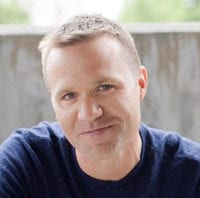 We can look in our business, our relationships, our careers, our lives in general and say, "things need to change".   None of us want that change to be for the worse, so we try to take control.  We decide quite often that if we have the power to change things we will.  So we start handing out orders, making edicts, creating systems, sometimes creating systems for the systems, get angry, get bossy, start pressing harder, and yet in the end not much really changes.  Oh things may change a little, but not enough to make a difference.  The fact is you are still stuck.  All the control that you took back didn't add any positive or significant value.  Instead, you became more isolated, more frustrated, and the people around you don't want to be around you any more much less help you.
Welcome in Brian Dixon.  He is experienced in helping people solve their biggest problems, overcome their greatest challenges, and just gets people "unstuck".  He discovered a secret to successfully navigating positive change.  Instead of trying to control everything around him, he made a daily decision to start with his people.  Dr, Dixon has written an amazing book that gives us true insights into life, purpose, and profitability by truly serving others, entitled, "Start with Your People".
In this episode of A New Direction Brian Dixon takes on a journey from how he vulnerably allowed people he knew and or worked with tell the truth about who he was, and that transformed him to understand that he needed to start serving.  From his wife, to his friends, to his employees, to his clients, to the dance instructor studio for his children.  He truly served them all and demonstrated how to "Start with Your People".  In Start with Your People you will learn practical applied lessons in dealing with topics such as "who your number one client is, how to deal with difficult people, what it takes to create a master mind group, discover your purpose, use your passion to your advantage, have a better relationship with money and more.  This is one of those episodes of AND that will inspire you and empower you.
Please say thank you to our sponsors:
Enlign Business Brokers and Advisors, known through out the world as the leaders in business brokerage they have literally helped thousands of business owners with the selling and buying of their businesses…and they do it with complete confidentiality.  So when you are ready to sell you business call on the experts at Enlign Business Brokers and Advisors.  Head on over to www.ENLIGN.com
Linda Craft & Team, Realtors…for 34 years they have served and led the real estate profession in the greater Raleigh, Durham, Research Triangle Park Area of North Carolina.  But they can help you find the best expert in your area as well.  So no matter where you are, contact the Legends of Customer Service, contact Linda Craft & Team, Realtors.  www.LindaCraft.com