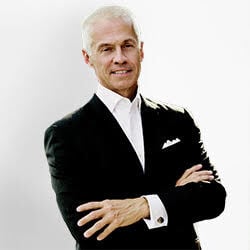 Owning your own business is exciting.  However, when you choose to own your own business you are responsible to make the decisions.  And this is where business mistakes happen…in the decision making process.  It has been said that in the game of golf that the one thing a professional golfer does that an amateur does not do, is they know how to avoid the mistakes.  This of course makes them more successful.  If you could avoid the business mistakes that so many business owners and entrepreneurs make what do you think your chances of success would be.  Certainly greater.  Fortunately for us Patrick Burke who has worked with more the 200 entrepreneurs and companies is going to help you avoid "The 10 Biggest Business Mistakes" joins us on this episode of A New Direction.
Patrick Burke's book is a no nonsense, get directly to the point book that looks at what his experience has shown him as the most common and crushing business mistakes.  In "The 10 Biggest Business Mistakes…And How to Avoid Them" Patrick takes through the journey of first exploring the right kind of business for you.  It asks the all important question are you trying to fit in the business or does the business fit you?  He takes us through partnerships, the power of branding, when to sell or not to sell, hiring the right team, culture and more!  "The 10 Biggest Business Mistakes" is a book filled with wisdom that you for sure will want to apply to your business immediately!
Please! Please! Please!  Reach out to the sponsors of A New Direction and just send a note of thanks for their financial support!
EPIC Physical Therapy.  Whether you are injured from work, play, or you simply want to feel better about yourself and get better freedom of movement.  EPIC physical therapy has the latest state of the art technology and equipment, coupled with a certified staff to help you achieve your physical goals and get you back to where you want to be and give you a direction where you should be going.  When you really want EPIC relief, EPIC recovery, and EPIC results look no further than the people I use and trust EPIC Physical Therapy.  www.EPICpt.com
Linda Craft & Team, Realtors no matter where you live in the world, Linda Craft and her team can help you find the best professional in your area to help you sell or buy your next home.  While most real estate professionals belong to a nationally affiliated company where they are obligated to use the people in their company's network.  Linda Craft and her team are privately owned and operated.  That means they can find the absolute best professional from ANY company to ensure you get the best service. Located in the Raleigh Research Triangle Park of North Carolina…they are indeed legendary when it comes to service.  Learn more  by going to Linda Craft & Team, Realtors  www.LindaCraft.com