Alexa, and Artificial Intelligence (AI) are the latest evolution of technology inhabiting our world.  You may be one of those who is a skeptic.  You may say something like "AI is not going to affect my job, my business or my career, because we have nothing to do with it".  Of course they said that about the internet in the late 90's, and today it is almost impossible to have a business without an active web presence.  I heard businesses say the same thing about social media and it is the businesses who embraced and use it that are still around and flourishing.  AI is the next step in the evolution of technology.  We now have devices like Alexa that we can set alarms, do our shopping lists, set our temperature, etc.   Other AI devices that can automatically build other devices, consult doctors on operation procedures and more!  It is here and it is not going away.
On this episode of A New Direction Author Rhonda Scharf talks about her latest insightful book, "Alexa is Stealing Your Job".  Rhonda jumps right in and helps us understand what AI is and how it is influencing our world.  She goes further and points to research that demonstrates just a few of the industries that will lose as much as 99% of their job duties.  While this all sounds so fearful, Rhonda Scharf then helps you understand how you can fit into a world of AI, and how to keep yourself not only relevant but bring value to this brand new technological world.
The book Alexa is Stealing Your Job, is a enlightening read.  It will calm your fears, give you insights on how to work with these devices, and how instead of seeing them as a threat you can actually work with this technology to enhance your own career.  So rather than stick your head in the sand, deny it's reality, or hope it will just go away, you now have a book that can you a head start into creating the new you that can be far more productive and successful.  "Alexa, is Stealing Your Job", but she is giving you an opportunity to have even a better one.
Say thank you to our sponsors:
EPIC Physical Therapy, whether you are hurt from work, the recreational gym person, or a professional athlete. EPIC PT can help you get back to doing those things you not only need to do but want to do.  From recovering from major surgery to basic nutrition, lean on the physical therapists that so many professional athletes use.  Because you are worth it…be EPIC!  Head on over to www.EPICpt.com
and
Linda C
raft & Team, REALTORS they can help you sell your home or buy your next home.  For 35 years they have been known for their "Legendary Customer Service".  And even if you live in another area, they are connected to the best real estate professionals that they can recommend to help you with your residential real estate needs.  Learn more by going to www.LindaCraft.com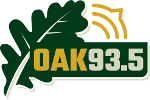 Make sure you check out A New Direction on The Oak 93.5 FM.  The shows replay Thursday at 4pm EDT and Sundays at 10am EDT.  You can listen to the shows my Clicking Here!